IRVC Support Staff
Iron Range Veterinary Clinic of Crosby & Aitkin, offers exceptional care for your pet's needs. Our team of veterinary care professionals treats your pet as their own.
We have a number of expert caring individuals that aid in our quest for excellent care.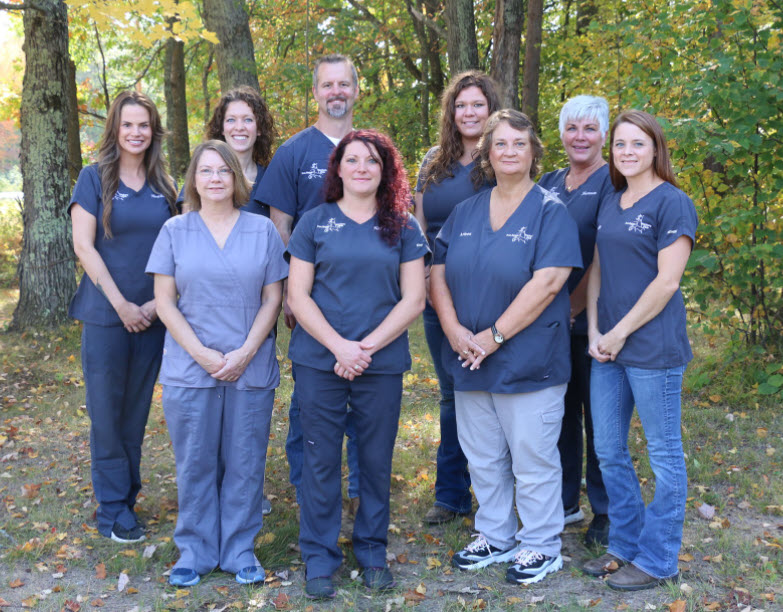 Katie Usherwood, CVT

Katie is a Minnesota School of Business graduate with an Associate in Applied Science degree for Veterinary Technology.

Raised in the small town of Nisswa, MN, she developed a fondness for the outdoors. Some of her hobbies include snowmobiling, ATV-ing, painting and spending time on the lakes.

Because Katie has a passion for helping animals and also loves to educate people, she knew that being a vet tech would be the most rewarding career option for her.

Her loving family consists of her husband and daughter, a senior husky, Bella and five cats – Pearl, Pistachio, Rose Petal, Dusk and Little Grey.

When not working, Katie enjoys spending time in the outdoors as well as volunteering for the Crooked Lake Volunteer Fire Department.

Jackie Wood

Jackie has been with IRVC since 2015. She has two children and lives in Crosby, MN. Her husband is the wrestling coach at C-I High School and Jackie helps out with that as well.

She loves being a technician because each day holds something new and exciting.