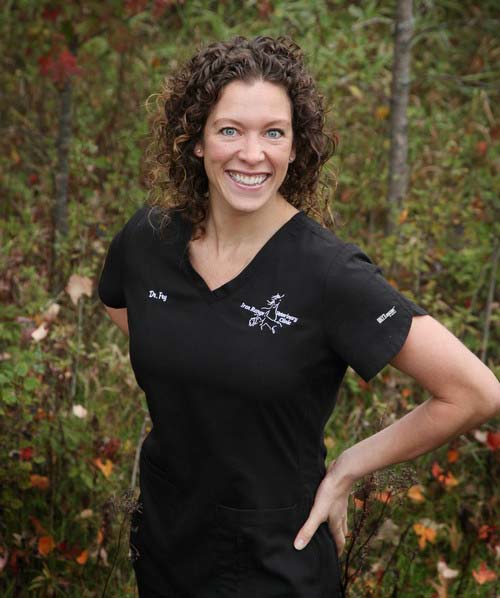 Dr. Julia Fry grew up in Northwood, North Dakota – a small farming community in the Red River Valley region of North Dakota. 
Dr. Fry attended North Dakota State University in the Animal and Range Science Program for her undergraduate studies. 
Dr. Fry applied for early admission to Kansas State University College of Veterinary Medicine and was accepted to the program. 
She completed her degree and became a Doctor of Veterinary Medicine in 2010.  After graduation, Dr. Fry moved to Cleveland, OH to work with a practice that took care of Thoroughbred and Standardbred racehorses. 
Dr. Fry partnered with Dr. Matt Stahl in 2012 to start Iron Range Veterinary Clinic L.L.C.  Dr. Fry lives with her husband, Justin, and their children near Crosby. 
She has two horses, a red and blue heeler, and intermittently, a cat.  Dr. Fry doesn't currently have any interesting hobbies because she is either working at the clinic, taking care of the babies, or taking care of the home front!
If you want to ask a question call 218-546-5470 or email us and we'll promptly get back to you.