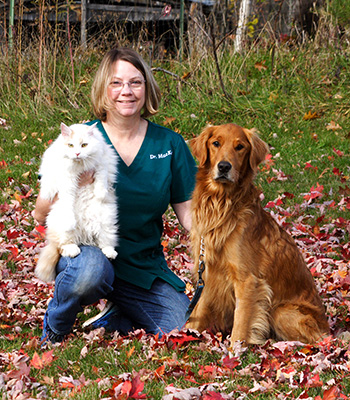 Dr. Debbie MacKay has been a long time resident of the Crosby-Deerwood area having provided small animal veterinary services for more than two decades.
She graduated from the University of Minnesota in 1985. Practiced as a small animal veterinarian in Southern Illinois and Guam before moving to the Cuyuna Range area in 1991.
Her family consists of Dr. Peter MacKay, a family practice physician at Central Lakes Clinic in Crosby. Together they have three adult children: Daniel, Jacob and Becky. They have two dogs, two cats, and two horses.
Dr. Debbie has a special interest in raising and training service dogs.
Deb has recently (4 – 1 – 2016) announced she has joined forces with the IRVC and will be seeing patients at the Crosby location.
To make an appointment with Dr. MacKay, please cal the IRVC at: 218-546-5470